tattoo balm
glide and aftercare
Artista Collection
create a masterpiece
EMBRACED.
EMPOWERED.
EMPLOYED.
Uazu Skincare founded Emplaura as a sister nonprofit. Emplaura helps change lives by finding and connecting amazing job opportunities with those who need a second chance. A percentage of your purchase goes to help Emplaura support it's vision.
FOR YOUR SKIN

Vegan

Cruelty Free

Fragrance Free

Gluten Free

100% Organic/ Natural

Rainforest Friendly
INGREDIENTS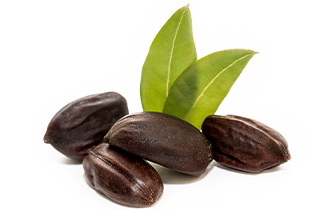 JOJOBA OIL
Jojoba oil is a natural oil produced from the seed of the…chinensis plant which helps hydrate the skin, balances natural oil production, and has anti-inflammatory effects. Jojoba oil is rich in flavonoids and vitamin E, a potent antioxidant that defends the skin against oxidative damage, which contributes to signs of aging.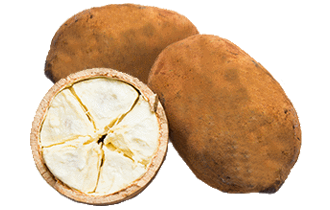 CUPUACU BUTTER
Cupuacu butter is an excellent emollient that restores elasticity to the skin while providing anti-oxidants and hydration. It is considered a "super-moisturizer" because of its hydrophilic (water-loving) properties. As it carries water to the skin it makes skin supple, soft and more elastic. This deep hydration makes the skin smooth and soft to the touch. The amount of moisture cupuaçu provides when used in skincare formulas is unmatched. The superfruit has a documented water-retention capacity of 240 percent its own weight! Cupuaçu has been tested in several studies as; one found that it can provide more than 200 percent more moisture than ingredients like Lanolin and Shea butters.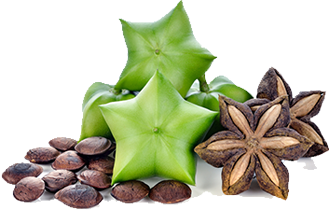 SACHA INCHI OIL
Sancha Inchi Oil is a regenerative and antioxidant rich oil, 90% composed of fatty acids Omega 3, 6 and 9. Sacha inchi oil regenerates the structure of skin and reduces trans epidermal water loss. It is a valuable addition to anti-ageing skincare routines, also suitable for sensitive skin. Helps smooth out scars and stretch marks.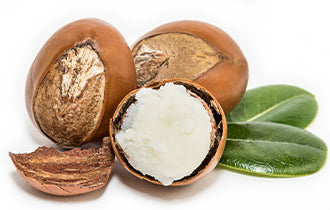 SHEA BUTTER
Shea butter is a plant lipid that comes from African shea tree nuts and is rich in fatty acids, antioxidants, and vitamins. Shea Butter is great for hydration, especially helping to calm the skin during the tattoo process. Numerous studies show that it contains key anti-inflammatory and anti-aging components, plus it's highly emollient and especially good at penetrating the skin.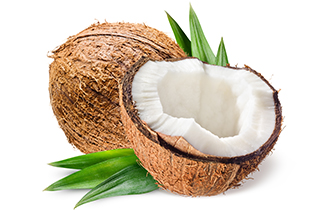 COCONUT OIL
Coconut oil is made up of medium chain fatty acids which help reduce dryness and allow skin to retain moisture. Coconut Oil contains lauric acid, which gives it antimicrobial properties to kill bacteria on the skin and reduce inflammation. Coconut oil provides a protective barrier, helping shield skin from environmental toxins, dirt and other icky stuff that skin is faced with every day.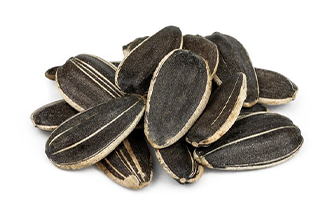 SUNFLOWER OIL
Sunflower oil is a non-comedogenic carrier oil that's good for any skin type. Sunflower oil contains several compounds that have benefits for skin including oleic acid, Vitamin E, Sesamol, and Linoleic Acid. Sunflower oil helps maintain the skin's natural barrier, supporting its ability to retain moisture. It also has an anti-inflammatory effect. Sunflower oil is knowns to be beneficial for healing wounds faster as well.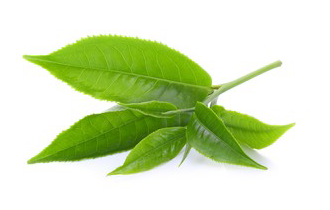 GREEN TEA OIL
Green tea oil is a botanical derived from the leaves and buds of the tea plant Camellia sinensis. A bit of an overachiever, green tea is both protective and corrective. Green Tea Oil soothes and protects the skin, reduces sebum, and minimizes signs of aging.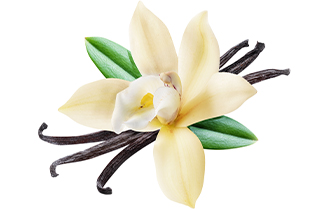 VANILLA BEAN EXTRACT
Vanilla is a good source of B-vitamins like niacin, thiamin, Vitamin B6 and pantothenic acid which play an important role in the maintenance of healthy skin. The antioxidant properties of vanilla protect your skin from damage caused by environmental pollutants and toxins.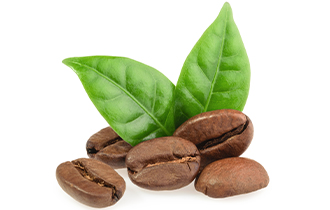 COFFEE ARABICA OIL
Thanks to its high content to linoleic acid and its ability to to reduce transepidermal water loss, coffee seed oil can help strengthen the skin barrier. A damaged skin barrier is characterised by the inability to retain moisture in the skin, leading to dullness and irritation.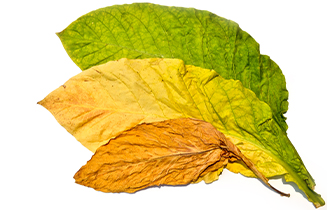 NICOTANIA TABACUM EXTRACT
The tobacco absolute oil has been used for centuries for alleviating different skin conditions. The absolute oil of tobacco is a good source of skin-friendly Vitamin C which is proven quite effective in alleviating the skin conditions like burns, eczema, rashes, and other skin infections. Regular use of tobacco absolute oil with any carrier oil over the skin will make it look smooth, soft, supple, and radiant throughout a day
Introducing

skincare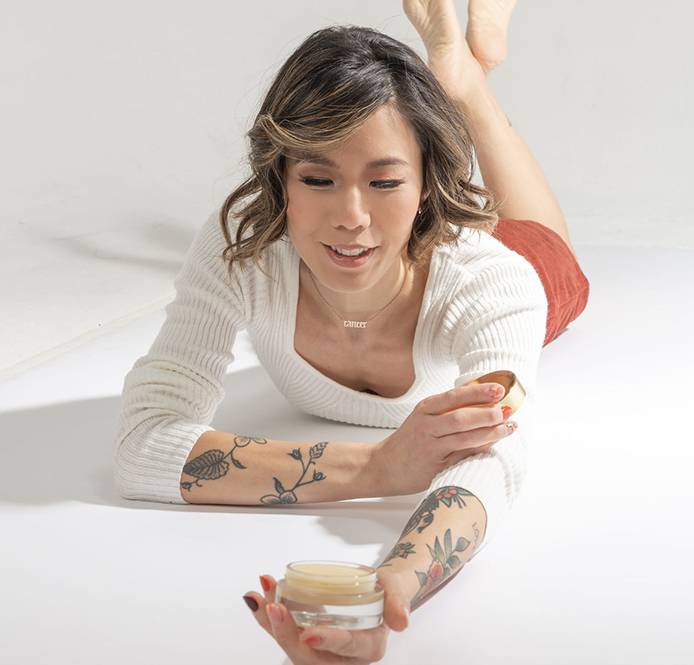 Uazu Skincare was founded to provide life altering skincare products. Our mission is to bring the most effective natural plant extracts from the Peruvian Amazon to protect and renew the skin of our customer communities. Every person has experienced a time in their life where skincare has been either sacrificed for higher priorities, traumatized by addiction or abuse, or simply neglected. The "why" for Uazu Skincare is that we are offering a spiritual connection to the skin that can build a healthy confidence to enhance or even reinvent the story of our lives, the story that our skin tells.